Resources & FAQs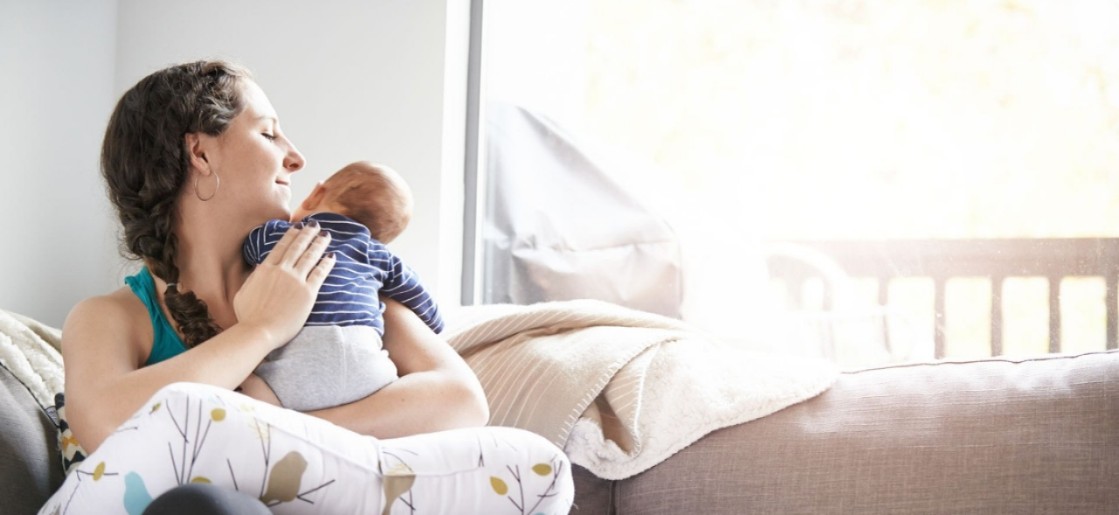 Classes and support
As part of our commitment to building healthier communities, Virginia Mason Franciscan Health is dedicated to supporting families as they welcome a new baby. We offer a variety of supportive services, resources and classes to help you before, during and after childbirth.
Our services include:
Inpatient support and outpatient appointments with certified lactation consultants to help mother and baby bond.
Sharing your pregnancy with other women who know exactly what you're going through can be a great way to learn and feel confident about this wonderful journey. Our group-visit prenatal care program, CenteringPregnancy®, offers the three major elements of prenatal care: health checks, education and support. For more information or to sign up, call us at:
Educational classes in English and Spanish to help parents prepare for a new baby, with topics including childbirth preparation, water births and infant safety. Sign up online or call 1-888-825-3227 (se habla español).
Free maternity guide
Preparing for childbirth can be overwhelming. To help you get started, we've created a free downloadable guide that provides everything you need to know as you take your first steps toward motherhood with Virginia Mason Franciscan Health. Download the guide.
Breastfeeding support
For new mothers, the decision to breastfeed or bottle-feed is very personal, with many factors to consider. At Virginia Mason Franciscan Health, our lactation consultants are part of your health care team to help you decide what works best for you and your baby.
Experienced lactation consultants: Breastfeeding is a learned skill that doesn't always come naturally, but your care team can help you succeed. Our registered nurses and educators—most of whom are certified as International Board-Certified Lactation Consultants—provide experienced support with a compassionate touch.


Frenotomy and treatment options for babies with tongue-tie
Inpatient and outpatient breastfeeding support: Our lactation consultants can help you with breastfeeding while you and your baby are still in the hospital. We offer inpatient services and outpatient consultations in our clinics. To schedule an appointment, call 253-382-8580.
Breast pumps: You can rent or purchase breast pumps and other supplies/accessories through our lactation consultants. We also offer breastfeeding classes through our Family Education program. To sign up, register online or call 1-888-825-3227.
Women, Infants and Children (WIC) program
Our Women, Infants and Children (WIC) program is where families like yours get healthy food and a lot more. WIC is for pregnant women, new and breastfeeding moms, and children under 5. WIC made a difference for more than 235,000 women, infants and children in Washington in 2019. Almost half of all babies in our state are on WIC.
Our WIC Program is designed to provide supplemental nutritional support for low-income pregnant women and families. At our clinics, Virginia Mason Franciscan Health provides these services at no cost to pregnant or postpartum (after birth) women and Infants to children up to age 5.
Health and nutrition education
Prenatal and breastfeeding support

A Breastfeeding Peer Counselor program that provides individual counseling for breastfeeding support
A breast pump loan program, offering three different types of breast pumps to suit moms' needs
Referrals to our Virginia Mason Franciscan Health certified lactation consultants

Registered dietitian consultation for our high-risk participants
Preventive health care and referrals
Referrals for community resources for health and nutrition
Nutritious food and WIC-approved infant formula each month, and a temporary increase for fruits and vegetables of $24-$47 per participant
WIC Shopper app with loads of healthy tips and access to your WIC benefits
Vouchers for fruits and vegetables to purchase from local farmers during the summer months
Growth monitoring and measurements
Eligibility for community programs
If you're pregnant or have a child under age 5, you may be eligible, as income guidelines are very generous and include working families on a tight budget, unemployed families, and families on public assistance or medical coupons.
For more information about our programs and eligibility, call or visit one of our clinics:
VMFH WIC — Belfair
21 NE Romance Hill Road
Belfair, WA 98528
Phone: 253-290-8052
VMFH WIC — Lakewood
11216 Bridgeport Way SW
Lakewood, WA 98499
Phone: 253-588-9597
Phone: 253-589-9450


VMFH WIC — Parkland
121 South 132nd Street
Tacoma, WA 98444
Phone: 253-531-2460
Fax: 253-531-2370


VMFH WIC — Tukwila
13030 Military Road South #107
Tukwila, WA 98168

Learn more about WIC in Washington state.
Maternity support services
In collaboration with Step by Step, a local community agency, Virginia Mason Franciscan Health helps women in need, during pregnancy and the weeks following childbirth. Step by Step services include:
Counseling

Education on family planning, nutrition and more

Financial assistance

Housing

Referrals for health care and community resources

Fun community events for you and your family
Find a provider for women's care
For wellness, gynecology and maternity care, Virginia Mason Franciscan Health offers expert services from experienced providers.