Level III NICU
If your newborn has complications at birth, it can be an overwhelming experience. You and your family can rest reassured knowing there is high-quality, specialized care nearby at our Level III neonatal intensive care unit (NICU) in Tacoma.
Advanced care for premature and critically ill newborns
At Virginia Mason Franciscan Health, we're dedicated to providing the best possible start for your new baby. At St. Joseph Medical Center, neonatologists and other specially trained clinicians in our Level III NICU are ready to provide care at a moment's notice, 24 hours a day. 
Through our affiliation with Seattle Children's, we extend world-class neonatal care throughout our birth centers in Puget Sound—keeping families together, close to home.
Level III NICU: Priority care for critically ill infants
We opened our expanded NICU in late 2020, designed with valuable insight from our graduate parents. The result is an intimate, family-focused care environment, including:
Huge, suite-like rooms, with areas designated for baby's needs, separate spaces for family and for the care team, and everything you could need during baby's stay with us
All rooms are private, with full bathroom, including tub and shower
Leading-edge equipment, including centralized cardiac monitoring to keep all babies' health in view, always
The newest airflow systems to ensure the safest, germ-free environment possible for babies, families and staff
Frosted privacy glass on doors for nursing mothers, with convenient nutrition storage and an emphasis on mother's own milk
Cheerful decor and sibling-friendly furniture
Family room for respite time close to baby
We do all we can to help you get comfortable with life with your baby (or babies) in the NICU. We empower parents with hands-on education and engage the entire family in NICU life. Our goal is to send baby home with parents confident and ready to continue care for any special needs.
Download our free guide
Preparing for childbirth can be overwhelming. To help you get started, we've created a free downloadable guide that provides everything you need to know as you take your first steps toward motherhood with Virginia Mason Franciscan Health. Download the guide.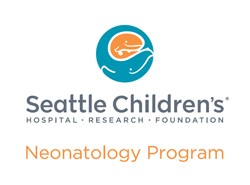 Partnership with Seattle Children's Hospital
Consistently ranked among the nation's best children's hospitals by U.S. News & World Report, Seattle Children's has some of the most highly skilled and experienced neonatology physicians and other clinical staff in the Puget Sound area.
Experts from Seattle Children's assist our childbirth and neonatal teams with medical management services by:
Attending high-risk deliveries to help ensure safe births
Consulting with our obstetricians, midwives and pediatricians to provide the best possible care for critically ill babies
The Seattle Children's neonatology team also supports our Level II special care nursery at St. Francis Hospital in Federal Way, St. Anne Hospital in Burien, St. Michael Medical Center in Silverdale. They provide phone consultation and urgent on-site care as needed for moderately ill newborns. The highly trained obstetricians, nurses and staff at St. Elizabeth Hospital in Enumclaw consult with the Seattle Children's neonatology team by phone, as needed.
Choose a provider for pregnancy care and childbirth
Get started on your maternity journey at Virginia Mason Franciscan Health. Find a provider for pregnancy and childbirth who's right for you.